Representatives of Mauritius Finance, Mauritius Bankers Association, and Insurer's Association discuss the way forward with Finance Minister
In the context of the Pre-Budget Consultations 2023-2024, representatives of the Mauritius Finance, Mauritius Bankers Association, and Insurer's Association, met with the Minister of Finance, Economic Planning and Development, Dr Renganaden Padayachy, yesterday afternoon, at the seat of the Ministry, in Port Louis.
In a statement, the President of the Mauritius Finance, Mrs Shamima Mallam-Hassam, indicated that they had a fruitful and productive meeting with the Finance Minister as regards measures related to human resources and capacity building. She observed that at present, there is a lack of labour on the market due to the fact that most people are migrating abroad for new job opportunities.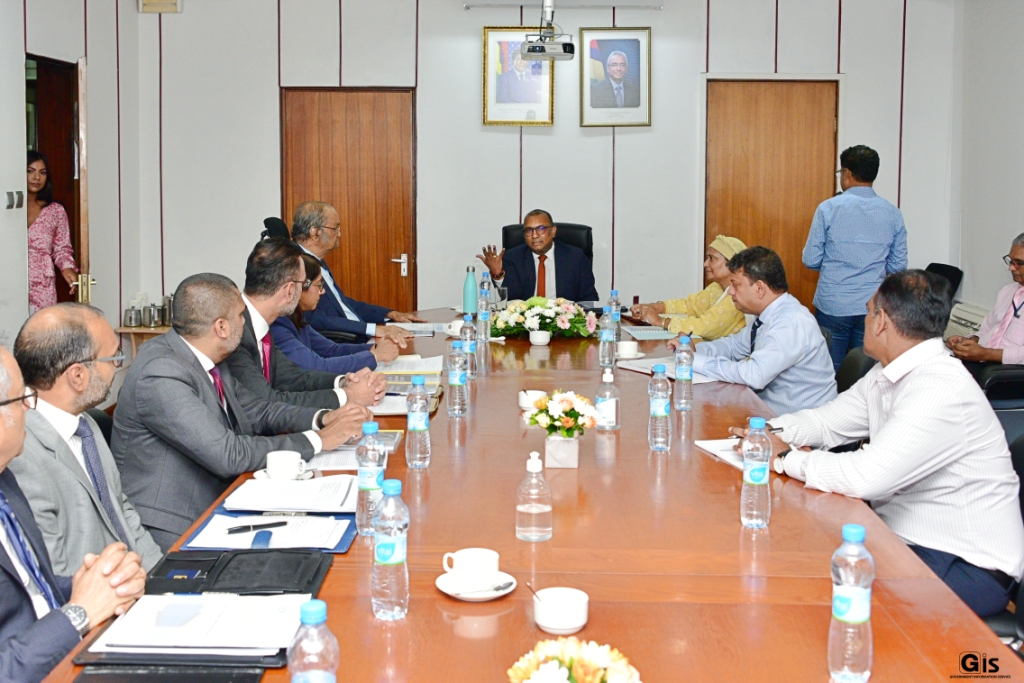 She spoke of the need to review existing schemes namely the occupational permit and training so as to be able to train workers, retain talent and attract foreign labour in Mauritius.
In addition, Mrs Mallam-Hassam stated that as regards the financial services sector, more certainty at the level of taxation is needed to further encourage investment and ensure a favourable business climate. The proposals, she underlined, also included the promotion of Mauritius as an international financial centre that is conducive to doing business.
One key recommendation that she outlined was the development of the Environmental, Social, and Governance (ESG) framework to position the country as a sustainable international financial centre.
As for the Secretary General of the Insurer's Association, Mr Vasish Ramkhalawon, expressed his satisfaction with regard to the meeting adding that the Minister Padayachy was attentive to their proposals. "The insurance sector is an important pillar of the socio-economic development of the country and it is time for people to realise the importance of insurance", he said. 
Discussions, he pointed out, focused mainly on measures aimed at providing more incentives and protection for families who are dependent on one income earner and promoting more parity among consumers. He also stressed on the importance of digitalising the insurance sector to better support families and the economy in a timely and effective manner.
Source : GIS – 04 April 2023