Pre-budget consultations 2023-2024: Stakeholders of Dealers in Imported Vehicles Association meet Finance Minister
In the context of pre-budget consultations 2023-2024, the Minister of Finance, Planning and Economic Development, Dr Renganaden Padayachy, met, yesterday in Port Louis, representatives of the Dealers in Imported Vehicles Association, the Federation of Hotels Taxi Association, and the Motor Vehicles Dealer Association.
In a statement after the meeting, the President of the Dealers in Imported Vehicles Association, Mr Zaid Ameer, indicated that one of the key proposals made to the Minister is to review the age of imported cars, lorries and vans. The removal of all restrictions on hybrid vehicles to encourage users to buy hybrid vehicles, in line with Government's vision of a greener Mauritius, was also put forward, he said.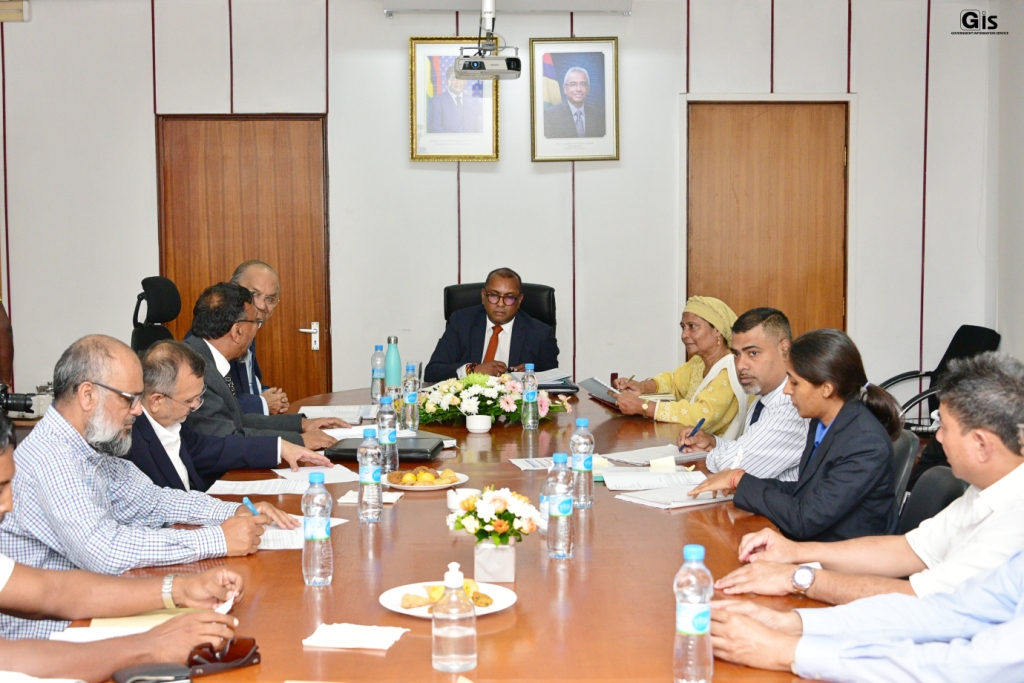 The Specialist in second-hand vehicle, Mr Pirbhai Hornali, for his part, underlined the necessity to boost activities in Port franc at JinFei. He therefore requested the Finance Minister to reconsider measures as regards the re-introduction of minor processing to increase stockage in warehouses at Jinfei. 
As for the Vice-President of Motor Vehicles Dealers Association, Mr Andrew Lui Man Hin, he underlined the need to extend the customs/excise duty rebate scheme for motor vehicles introduced under the Economic Recovery Programme in 2020 until 2024. Discussions also focused on relieving vehicles importers from micro processing and logistics, he pointed out.
Also present in the meeting, the spokesperson of the Federation of Hotels Taxi Association, Mr Yashpal Murrakhun, observed that taxi operators are still being governed by old regulations. He therefore proposed to review the existing laws for the sector to progress. Other proposals, he stated, include the registration of all taxi operators under a company to better manage taxi operators and provide solutions to their problems as well as facilitate succession of business, and to increase the capacity of a taxi from six to 11 seaters. 
Source : GIS – 04 April 2023