Pre-budget consultations 2023-2024: Representatives of the hotel industry submit proposals to Finance Minister
The Minister of Finance, Economic Planning and Development, Dr Renganaden Padayachy, received, this afternoon in Port Louis, proposals from the Chief Executive Officer (CEO) of Association des Hôteliers et Restaurateurs de l'Ile Maurice (AHRIM), Mr Jocelyn Kwok, and the President of Association des Hôtels de Charme, Mr Bissoon Mungroo, in the context of the pre-budget consultations 2023-2024.
In a statement, Mr Kwok expressed satisfaction with regard to the support provided during the COVID-19 pandemic. Discussions, he pointed out, focused on competitiveness which, he said, will lead to better air connectivity and a greater number of tourists in the country. The increase in air connectivity in terms of enhancing the quality of the product, including activities and accommodation, was put forth during the meeting, he mentioned.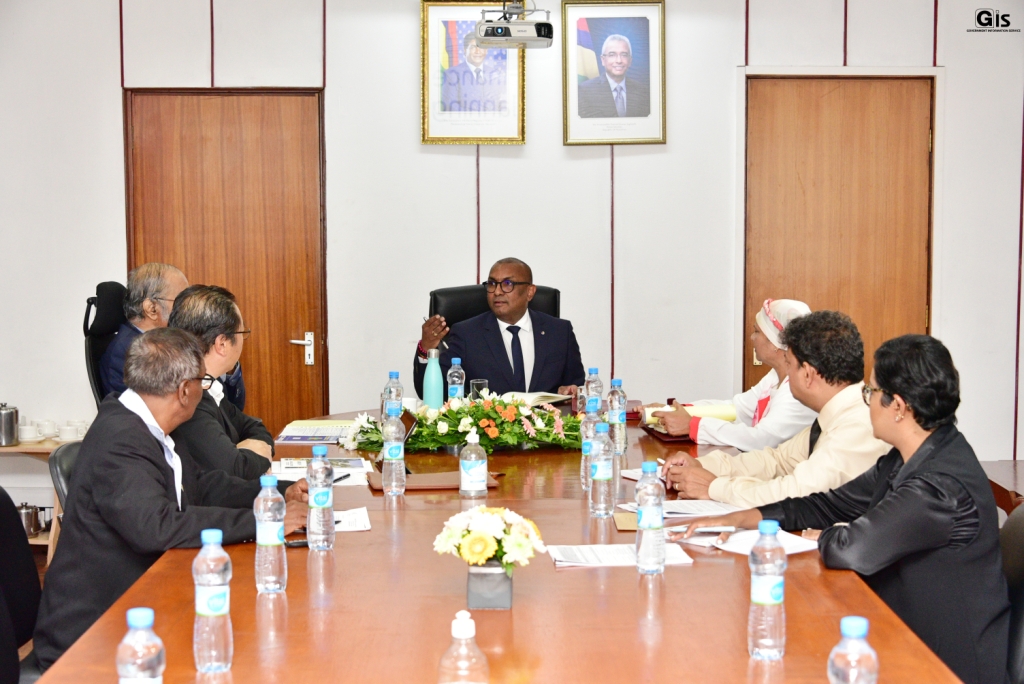 The challenges of a sustainable tourism industry and the need for a unified and consolidated sector to address challenges were also highlighted by the CEO of AHRIM.
He moreover suggested that renewed consideration should be given to hotels during renovation periods in terms of payment of charges and rent.  The increase of 28% in electricity tariff as from 01 February 2023, he remarked, is however impacting the hotel industry and needs to be reconsidered.
Furthermore, Mr Kwok underlined that the objective of reaching the target of 1.4 million tourists for year 2023 is achievable, while adding that the operation of Vistara airline will consolidate the set target. He also observed that the performance of tourist arrivals in January 2023 is better as compared to the same period in 2022.
Mr Mungroo, for his part, stated that measures such as the Wage Assistance Scheme put in place during the COVID-19 pandemic has been beneficial and has enabled the industry to restart its activities.
He listed some key points raised during the meeting such as the lack of manpower and hotels in need of renovation. He also proposed the provision of a loan of 3% to hotels for renovation purposes and to enable hotels to benefit from duty-free vehicles.
Source : GIS – 21 March 2023