Pre-budget consultations 2023-2024: Local artists discuss the way forward with Minister Padayachy
The Minister of Finance, Economic Planning and Development, Dr Renganaden Padayachy, received local artists, this afternoon in the Lunch Room of the National Assembly in Port-Louis, to discuss the way forward for cultural and creative sectors in the context of the pre-budget consultations 2023-2024.
In a statement, the dancer and choreographer, Mr Stephen Bongarçon, highlighted that the meeting with the Finance Minister was very fruitful and productive. He stated that it was an occasion for local artists to apprise the Minister of the challenges they are currently facing and to propose measures in the arts and cultural heritage sector for the forthcoming budget. One of the proposals, according to him, is to put theatres at the disposal of artists so as to enable them to showcase their talents.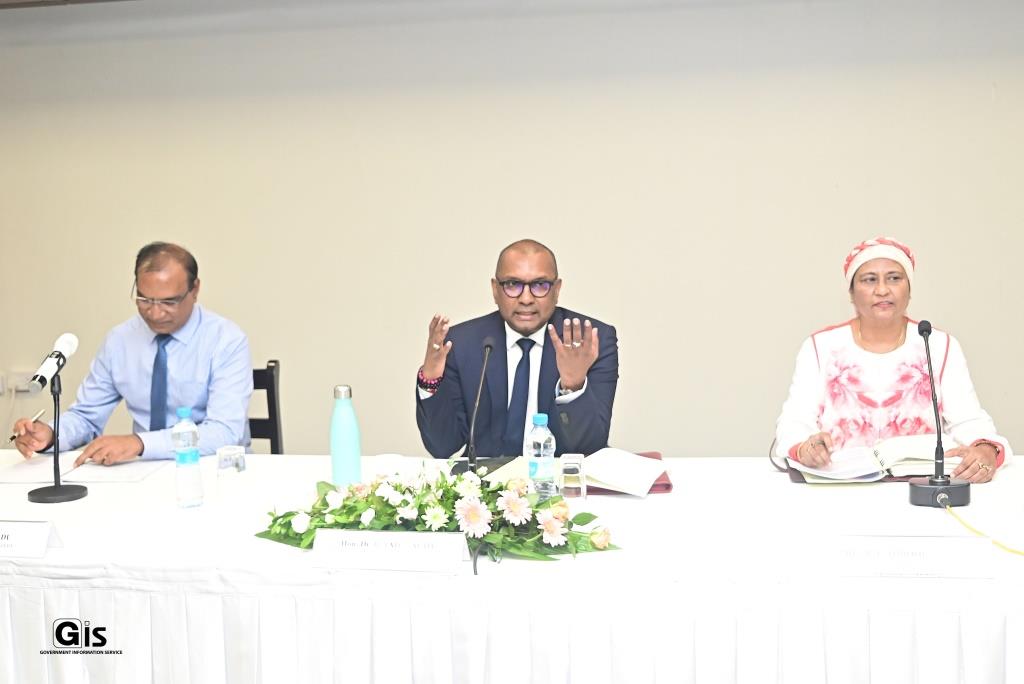 He further pointed out that more initiatives on arts and culture should be promoted among the youth so as to prevent them from being affected by the drug scourge in Mauritius.
As for the singer, Mr Murvin Clélie, he underlined that the depreciation of the Mauritian Rupee vis-à-vis other foreign currencies has an impact on the holding of international festivals and concerts in Mauritius. In addition, he stressed on the need to offer adequate assistance to emerging artists with talents and high potential so that they have more visibility on the international scene.
Mr Clélie also expressed hope that the upcoming budget will respond to the aspirations of local artists.
Source : GIS – 21 March 2023