Pre-budget consultations: Minister Padayachy meets small planters and livestock breeders
The Minister of Finance, Economic Planning and Development, Dr Renganaden Padayachy, had a pre-budget consultative meeting, this afternoon in Port Louis, with small planters and livestock breeders to discuss recommendations and suggestions for the sector in the forthcoming budget. 
Several matters of concern were discussed by various representatives in view to propose solutions to the challenges in both sectors. Stakeholders expressed satisfaction following the meeting with Minister Padayachy as the latter agreed to take into consideration their proposals.
In a statement following the meeting, the General Manager of the Mauritius Cooperative Agricultural Federation Ltd, Mr Sachin Sookha, indicated that the meeting with the Finance Minister focused on the various issues that planters have to face in the sugarcane sector as regards rising cost of production, fertilisers and herbicides.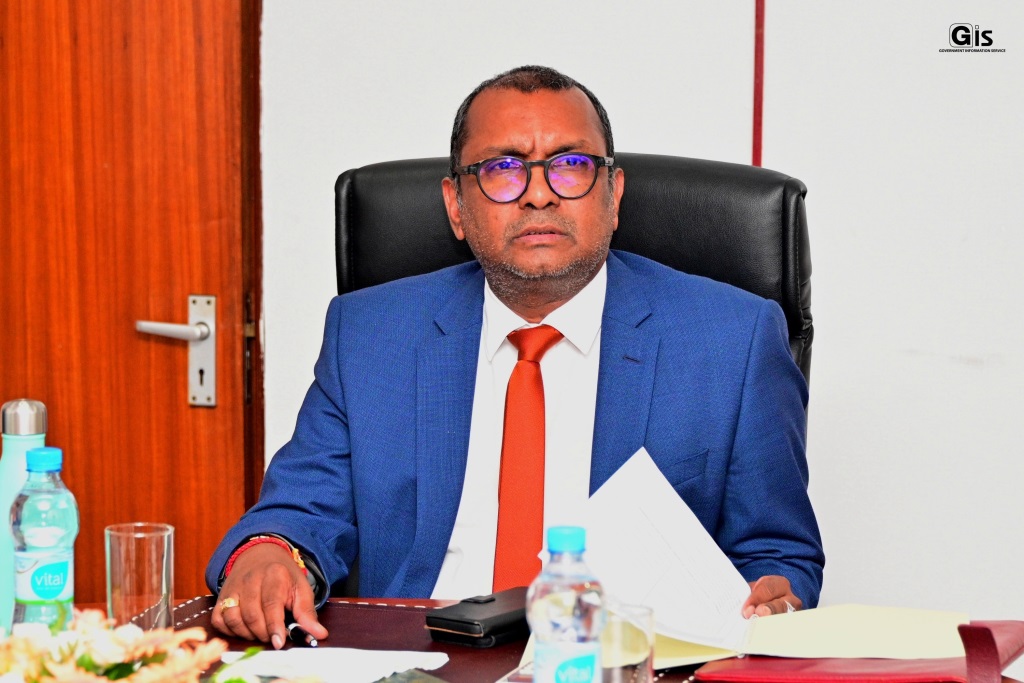 He pointed out that a request was made to the Minister on behalf of small planters producing less than 60 tonnes of sugar to maintain the guaranteed price of Rs 25 000 per tonne but to remunerate bagasse and melasse separately for more profits.  He added that he also proposed the removal of levy charges and VAT on pesticides. 
The Secretary of the Pamplemousses Agricultural Entrepreneur Fund,  Mr Jagazi Amarji, underlined some of the difficulties faced due to lack of local labour. He pointed out that the possibility of importing foreign labour was discussed with the Minister. Other issues included: maintaining of subsidies for purchase of fertilisers, grant for equipment and mechanisation and other incentives to promote agricultural entrepreneurs.
As regards the tea sector, the Secretary of Grand Port/Savanne Coooperative Tea Federation, Mr Dhoboj Manilall, stressed on the need for existing measures to be maintained in the forthcoming budget. In addition, he suggested an increase in the Winter Allowance for tea planters from Rs 2.00  to Rs 3.00 per kilo. 
For the livestock sector, the Secretary of the Mauritius Livestock Marketing Cooperative Federation, Mr Mukesh Biranjia, spoke of the proposals put forward to the Finance Minister which comprise: importation of animals and their direct sales to breeders​; reviewing of subsidy for purchase of animal feed; and the possibility for more milk and diary products to be sold to hotels. 
Source : GIS – 15 March 2023