Pre-Budget Consultations: Finance Minister meets Representatives of Cooperative Societies
The Minister of Finance, Economic Planning and Development, Dr Renganaden Padayachy, chaired a Pre-Budget consultative meeting in the context of Budget 2023-2024 with representatives of Cooperative Societies, this afternoon, at the Conference Room of his Ministry, in Port Louis.

In a statement after the meeting, the Secretary of the Mauritius Co-operative Alliance (MCA) Ltd and the Mauritius Fishermen Co-operative Federation Ltd, Mr Kenzy Brunet, said that several proposals were put forward to the Finance Minister during the consultations which support the MCA in particular for the primary and secondary societies.

As regards the fisheries sector, he requested the Minister to accelerate matters relating to the proposed schemes for fishermen as well as to further encourage the youth to join this sector. Tapping the potential of the country's vast Exclusive Economic Zone in a sustainable manner was equally evoked, he added.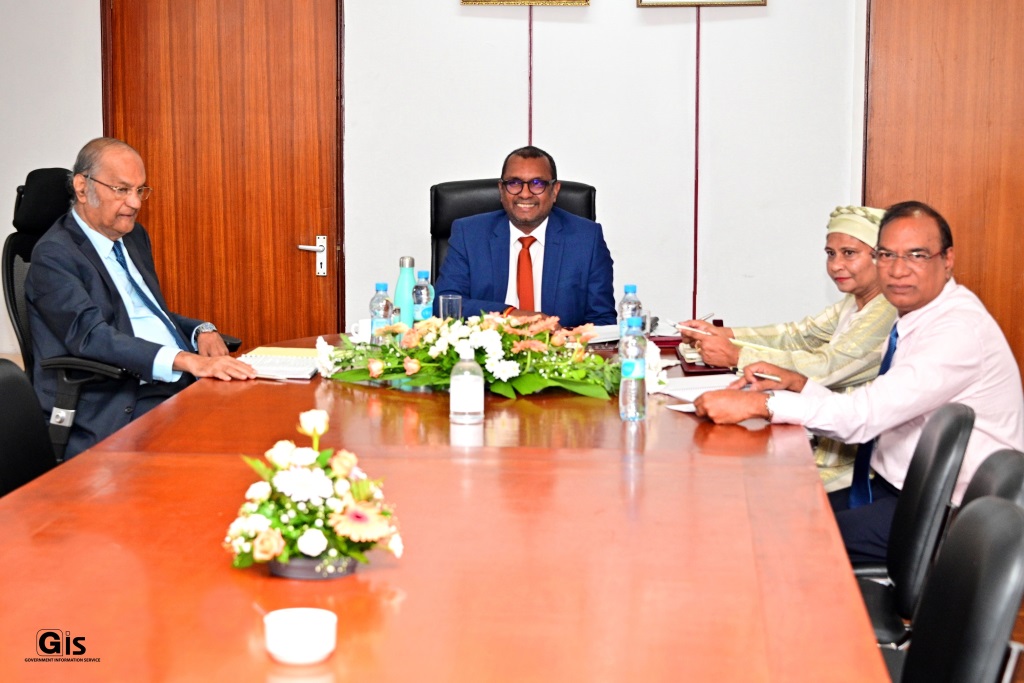 For his part, the Secretary of the Mauritius Agricultural Marketing Co-operative Federation Limited, Mr Rajdeo Kissoonah, stated that during the meeting he emphasised the need to increase the grant under sheltered farming from Rs 400,000 to Rs 800,000 due to the unprecedented challenges caused by the COVID-19 and the Russian-Ukraine crisis so as to better support existing planters.

He also shared that an additional recommendation made during the meeting pertained to ensuring the provision of a solar photovoltaic system and a cold storage to better stock vegetables and cater to the needs of tourists and the inhabitants in the region of Belle Mare.

As for the President of the Mauritius Co-operative Savings and Credit League Ltd, Mr Winslo Camadou, he stated that the Finance Minister was requested to review the Corporate Tax and reduce the rate of the internet fee imposed on Credit Unions. He also seeked the collaboration of Government in providing them with capacity-building programmes and training.

Also present, the Secretary of the Mauritius Bio Organic Co-operative Federation Limited, Mr Deyundrath Sunasy, underlined that discussions with Minister Padayachy focused on the need to come up with a legal framework with regards to bio-farming. He stressed the importance of using a solar photovoltaic system to generate electricity for several purposes namely: in the implementation of a surveillance system; use in a cold storage facility; and in powering water pumps.

The possibility of allowing planters to import a Waste Decomposer for composting, for the benefit of small planters was also put forward, he indicated. The product is cheaper and will positively impact on bio-farming, he observed.
Source : GIS – 15 March 2023